"Light sassy and fun." ~Jazzsteps Magazine
"Fresh and original." ~Jim Wilke, "Jazz After Hours", KPLU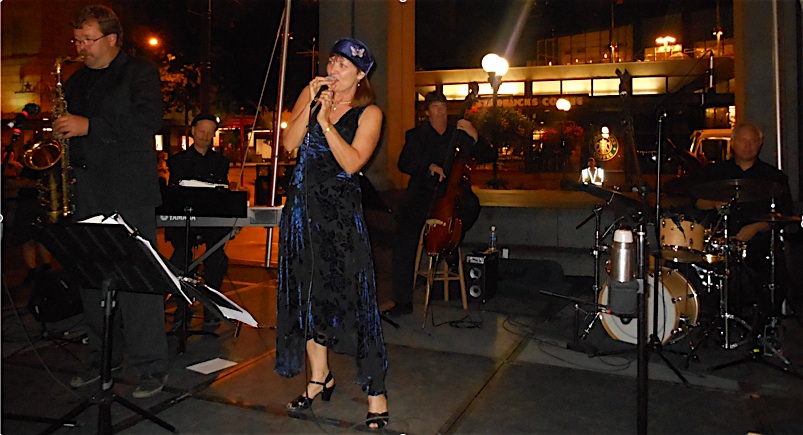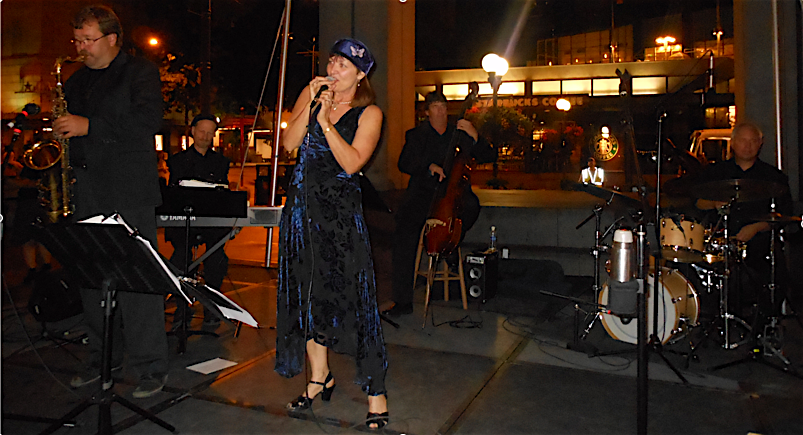 "Dina Blade literally breathes new life into old jazz standards." ~Jazziz

Dina Blade is a vocalist with a uniquely authentic style. She combines a relaxed, swinging sound, an innovative, playful spirit,  and phrasing that meshes a storyteller's sensibility with a solid rhythmic groove. Dina can be heard regularly on Music Choice nationally syndicated radio as well as in her hometown of Seattle, Washington. She has toured and performed in the U.S., Canada, Europe, Cuba and Brazil, and released seven recordings. Her cd with New York-based jazz pianist Bill Mays (featuring the lyrics of Dorothy Fields) garnered international acclaim. At three years old, Dina dreamed of being a singer, and at age eleven learned to play folk songs on guitar, gradually expanding her repertoire to include American jazz, blues and Brazilian bossa nova. She has spent her lifetime fostering connections through music: performing, teaching and mentoring students of all ages and skill levels. 
"This is an incredible band with an amazing sound. Our second experience with "Swingin' in the Rain" will hopefully not be our last. They arrive early, stay late and obviously love what they do. Thanks to Dina and crew for a memorable dance – we had 200 people dancing the night away! Compliments from our crowd were profuse, and everyone wants to do it again soon." ~Dot Boyak, event organizer
web click here for viewing Swingin' in the Rain Quintet SWING DANCE!
http://www.youtube.com/watch?v=4lbF8DufMUM&feature=youtu.be
Swingin' in the Rain Trio on you tube (use the above link for viewing)
Performance Styles:
American Jazz Standards
Brazilian Bossa Nova
Theme Shows featuring 1920s, 30s and 40s American popular classics
Swing Dance with swing, blues, latin, and waltz
Amazonia S/A feature on tv in Rio Branco, Brasil March 2012
Bossa Nova Yogini web blog article: http://www.communityfitness.com/dina-blade/