"It is an absolute pleasure for me to share my music and bring people together, and there is nothing like the joy of knowing I helped to make an event a success." ~Dina Blade                                                                                                                                                                                

NEW CD! NEW CD! NEW CD!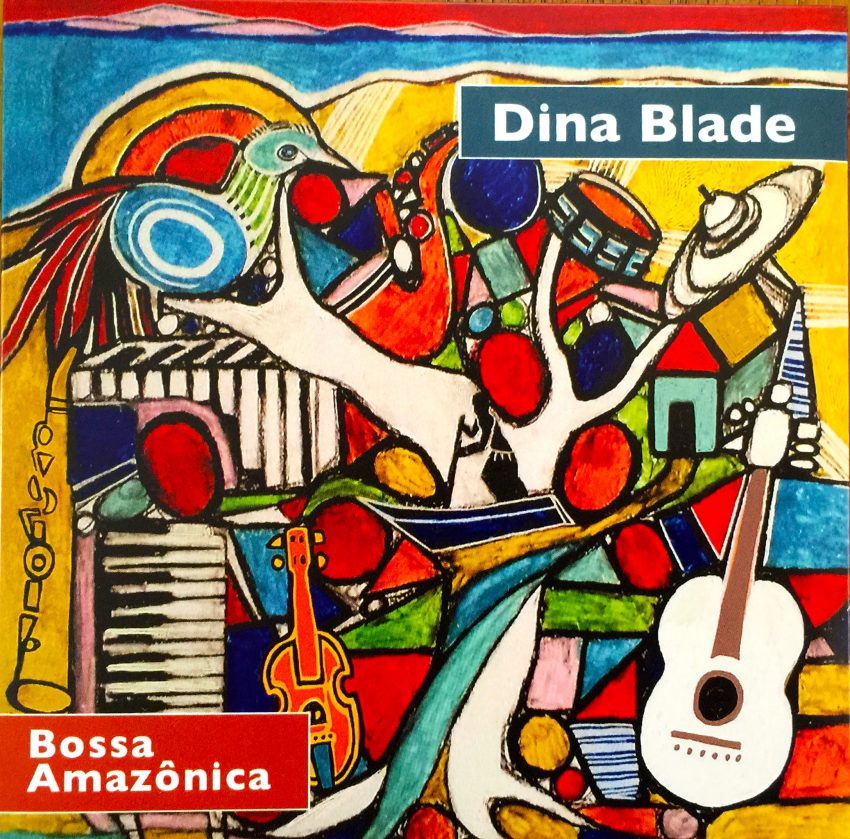 (A review of Bossa Amazônica from Seattle's Earshot Jazz Magazine is reprinted below):
"Summer is finally upon us, and Dina Blade has given listeners a soundtrack to which they can enjoy the warmer months. As listeners journey through the collection of ataractic tracks, a few surprises pop up along the way – one of which is a sensational cover of "The Girl From Ipanema." The album showcases a large group of talented musicians consisting of Dario Quintana on drums, Sandoval França on soprano and tenor sax, Pedro Cruz on violin, André Dantas on a medley of instruments, Alexandre Anselmo on batería, and Jeff Busch on cuica. At the forefront of the listening experience are Blade's controlled and powerful vocals. Smoother subgenres of jazz can at times be difficult to capture dynamically, yet Blade pulls this off flawlessly. Blade, who is no stranger to the culture of South America, sports a palpable understanding and a creative approach to bossa nova. The captivating soundscapes created by the ensemble seem to lull listeners into entrancement. But, as soon as you find yourself drifting away, Blade's voice guides you back in. Grab yourself a smooth cocktail, set up some speakers outside, and dive into the enticing tones of Dina Blade's Bossa Amazônica."
––Connor Creighton
LINK: http://www.earshot.org/project/aug2016-for-the-record-choice-recent-local-releases/
EVERY SUNDAY from 6 to 9pm you can hear me playing and singing relaxing bossa nova and swinging the jazz classics, so treat your yourself to some live music, cocktails and a delicious meal at Harissa Mediterranean Cuisine (1.5 miles northeast of the University of Washington). You will be glad you did! http://www.harissaofseattle.com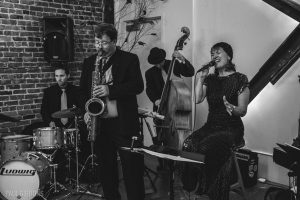 Dina Blade is a vocalist from Seattle, Washington, USA. She has performed and toured in the U.S.A., Canada, Europe, Cuba and Brazil, and has appeared both nationally and internationally at jazz clubs, festivals and colleges as well as on film, video, television and radio. She has released eight CDS and is featured regularly on Music Choice Nationally Syndicated Radio in the United States.
Dina is a recipient of an American Masters Performance Initiative from the National Endowment for the Arts. She writes, performs and tours shows preserving the work of America's great lyricists and composers from the classic jazz era of the 1930s-40s. In addition to her skills as a vocalist, Dina is an accomplished tap dancer and guitarist. As a young child she learned folk songs on guitar to accompany herself, and gradually expanded her repertoire to include American Jazz and Blues as well as Brazilian Bossa Nova. Her latest CD project, "Bossa Amazônica", was recorded in Rio Branco, Acre, Brazil and includes musicians from that region accompanying her in the bossa nova and samba styles.
Performance Styles include American Swing/Jazz Standards (swing, blues, latin, and waltz)… Theme Shows featuring 1920s, 30s and 40s American popular classics…and Brazilian bossa nova.
"Light sassy and fun." (Jazzsteps)…
"Fresh and original." (Jim Wilke "Jazz After Hours" KPLU)…                                                       
"An incredible band with an amazing sound. " (D. Boyak, event planner)      
https://www.youtube.com/watch?v=i4r4ciCsAuc&feature=youtu.be Concert in Rio Branco, Brazil with Dina Blade and André Dantas                                                                                                                                       with the Escola do Música do Acre Corál: https://www.youtube.com/watch?v=918oqEdXgXs
Garota de Ipanema – Dina Blade – http://youtu.be/4bLxU5qie2s (Girl From Ipanema) Sexta Tem Concert at Escola de Musica do Acre, Brasil,
http://www.youtube.com/watch?v=4lbF8DufMUM&feature=youtu.be Dina Blade Trio: dance @ Third Place Commons
http://www.youtube.com/watch?v=_Y_bAvjDL4k&feature=relmfu     Amazonia S/A feature on tv in Rio Branco, Brasil 
http://www.youtube.com/watch?v=ho5xYnnn_DA Dina Blade at Bakes Place Jazz Club, Seattle, Wa. USA
Bossa Nova Yogini web blog article: http://www.communityfitness.com/dina-blade/