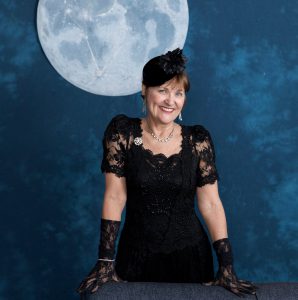 Available for concerts, dances, corporate and private events, performing  American Swing/Jazz Standards and Bossa Nova as well as presenting Theme Shows featuring American popular classics from the 1920s, 30s and 40s.
…"Light sassy and fun." (Jazz Steps Magazine),"Fresh and original." (Jim Wilke "Jazz After Hours" KNKX),"An incredible band with an amazing sound. " (D. Boyak, event planner), "Dina, you were FANTASTIC!! 275 beautiful people turned out to bring in the New Year together, so thank you for helping us do it in high style."~(Beverly Sanders, Northwest Dance Network President)
Next up: March 11th 7:30-9:30pm (dinner at 6:30pm) WORLD WAR TWO DINNER/DANCE BENEFIT WITH DINA BLADE AND SWINGIN' IN THE RAIN BAND playing 40s music FOR THE SKAGIT VALLEY HISTORY MUSEUM. A free dance lesson kicks off the evening. Maple Hall 104 Commercial La Conner, Wa. 98257 www.skagitcounty.net/museum
$50 Historical Society members
$75 General Admission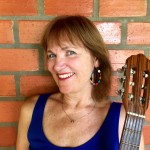 Every Sunday from 6 to 9pm I play and sing bossa nova songs at Harissa Mediterranean Cuisine (1.5 miles northeast of the University of Washington). I cover classics like the Girl from Ipanema, Corcovado, Dindi, Wave, One Note Samba and other familiar  gems played in the solo bossa nova guitar style of João Gilberto, Nara Leão, Tom Jobim and Rosa Passos and others. Free parking, great food, delicious cocktails, wonderful staff, and live music so treat yourself. You will be glad you did! http://www.harissaofseattle.com     
New CD!!!!! Bossa Amazônica is now available. Order through www.cdbaby.org (hard copy and downloads).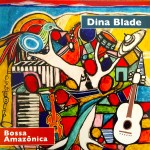 "Smoother subgenres of jazz can at times be difficult to capture dynamically, yet Dina Blade pulls this off flawlessly." ~Connor Creighton, Earshot Jazz Magazine
"This CD is one of the pleasant rewarding surprises of this year." ~ Chris Lunn, Victories Review
Other Videos:                                                                                                                       ('The Way You Look Tonight") trailer for cd release party in Rio Branco, Brazil, Oct. 2016 https://www.facebook.com/digurgel/videos/10211153700189212/
https://www.youtube.com/watch?v=i4r4ciCsAuc&feature=youtu.be Concert in Rio Branco, Brazil with Dina Blade and André Dantas
With the Escola do Música do Acre Corál: https://www.youtube.com/watch?v=918oqEdXgXs
Garota de Ipanema – Dina Blade – http://youtu.be/4bLxU5qie2s (Girl From Ipanema) Sexta Tem Concert at Escola de Musica do Acre, Brasil,
http://www.youtube.com/watch?v=4lbF8DufMUM&feature=youtu.be Dina Blade Trio: dance @ Third Place Commons
http://www.youtube.com/watch?v=_Y_bAvjDL4k&feature=relmfu     Amazonia S/A feature on tv in Rio Branco, Brasil 
http://www.youtube.com/watch?v=ho5xYnnn_DA Dina Blade at Bakes Place Jazz Club, Seattle, Wa. USA
Bossa Nova Yogini web blog article: http://www.communityfitness.com/dina-blade/