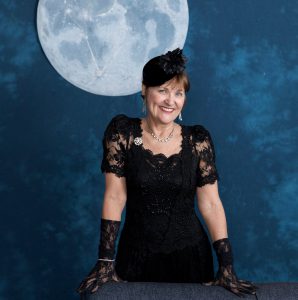 Dina Blade is a Seattle based vocalist who sings and swings American Jazz. She is full of creativity and love of music and performs at concerts, dances, weddings, corporate parties, and private events.
"Dina's experience along with her warm and friendly personality make it an absolute pleasure to work with her. Very talented and highly recommended." ~A. Boyak, event planner …"Fresh and original." ~Jim Wilke, radio host for KNKX Jazz After Hours…"Dina, you were FANTASTIC!! Thank you for helping us bring in the New Year in style." ~Beverly Sanders, President, NW Dance Network
News, Reviews and Upcoming Events: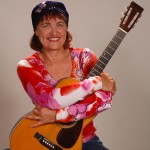 Every Sunday from 6 to 9pm Dina plays and sings  Jazz and  Bossa Nova at Harissa Mediterranean Cuisine (1.5 miles northeast of the University of Washington). Relax and unwind with delicious cocktails and tasty food while listening to the Girl from Ipanema and Wave played in the solo bossa nova guitar style. Free parking, no cover. http://www.harissaofseattle.com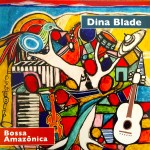 Dina's latest CD, Bossa Amazônica was recorded in Brazil's Amazon region! Order at www.cdbaby.org (hard copy / downloads).
CD Reviews: "Smoother subgenres of jazz can at times be difficult to capture dynamically, yet Dina Blade pulls this off flawlessly." ~Connor Creighton, Earshot Jazz Magazine…"This CD is one of the pleasant rewarding surprises of this year. Dina Blade has found her calling." ~ Chris Lunn, Victory Music
Jazz Vocal Performance Class Fall Quarter begins on Sunday, October 1st! Check out the teaching page for more info.
Sentimental Journey: Songs and Stories from World War II had a great review recently in the Chinook Observer. Read about it here: http://www.chinookobserver.com/co/life/20170425/audience-enjoys-journey-back-in-time-at-ilwaco-library
Other Videos:                                                                                                                       ('The Way You Look Tonight") trailer for cd release party in Rio Branco, Brazil, Oct. 2016 https://www.facebook.com/digurgel/videos/10211153700189212/
https://www.youtube.com/watch?v=i4r4ciCsAuc&feature=youtu.be Concert in Rio Branco, Brazil with Dina Blade and André Dantas
With the Escola do Música do Acre Corál: https://www.youtube.com/watch?v=918oqEdXgXs
Garota de Ipanema – Dina Blade – http://youtu.be/4bLxU5qie2s (Girl From Ipanema) Sexta Tem Concert at Escola de Musica do Acre, Brasil,
http://www.youtube.com/watch?v=4lbF8DufMUM&feature=youtu.be Dina Blade Trio: dance @ Third Place Commons
http://www.youtube.com/watch?v=_Y_bAvjDL4k&feature=relmfu     Amazonia S/A feature on tv in Rio Branco, Brasil 
http://www.youtube.com/watch?v=ho5xYnnn_DA Dina Blade at Bakes Place Jazz Club, Seattle, Wa. USA
Bossa Nova Yogini web blog article: http://www.communityfitness.com/dina-blade/
Excellent World War II Show Review: http://www.chinookobserver.com/co/life/20170425/audience-enjoys-journey-back-in-time-at-ilwaco-library