Dina Blade Productions offers a variety of music and dance services for all ages and occasions. Each band is versatile, adding instruments for a bigger band sound (up to 6 pieces). Cost depends on band size, travel distae length, and season.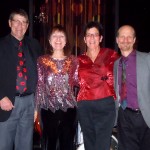 They sounde incredible, very flexible and easy to work with. The band arrived early, set up effortlessly and were nce, tiready to go on cue. Thanks for providing an excellent atmosphere for our event, and for sharing your talents with us." ~Andrew B. (50th anniversary party)"Dina and her group were awesome. Perfectly suited for our event.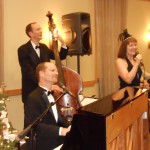 "Thank you so m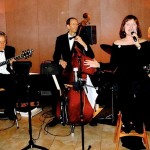 uch for the music at my wedding!  It was more perfect for the setting and the crowd and the couple (that would be us) than I had even imagined it would be, and it is the one thing all of the guests have been consistent in praising.  You did an amazing job, and your presence and talent and voices added immeasurably to my (and everyone's) experience of the evening." -P.S. The Israelis were all thrilled by the songs you learned in their honor!"- Megan D. (bride)
"Thank you, Dina! You had universal good reviews, and everybody loved you. You helped make the wedding reception a great party." –R. Doherty, father of the bride
"Thank you for the wonderful music. The event you played for was called the Grand Master's Banquet and was by invitation only. We had 175 in attendance for the evening. Your group was fantastic! Thank you for your flexiblity with the time schedule for the evening.  It was greatly appreciated. Everyone that I spoke with really enjoyed your sound.  Thank you, again." –G. Kenney
"We could not have been happier… professional, fun, energetic, and took a personal interest in making our event special." -Riley E. -party hostess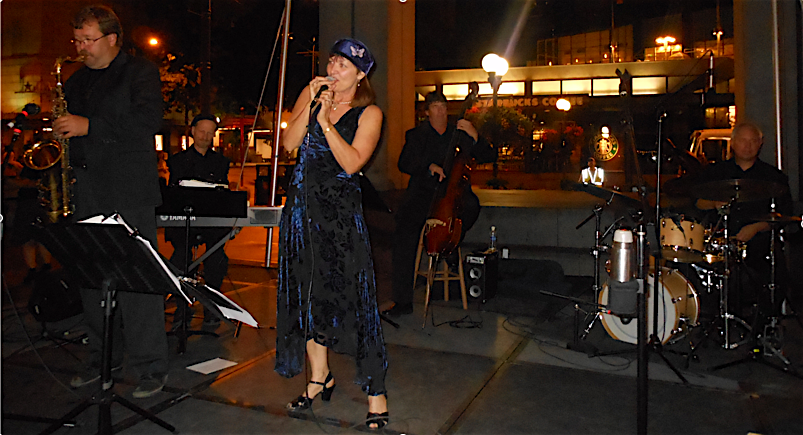 Dancers comments:
"The music was superb. It really was a marvelous dance. The musicians – they were all so talented. The pianist sang wonderfully, and I think Dina has an incredible voice." ~Sharon Sternoff, dancer
"Just great. A great dance." ~Heber Farnsworth, dancer
"Superb. Very danceable. Sexy. It was a wonderful night." ~Linda Clark, dancer

*Dance lessons are available before or during the event.
 Dances For Schools and Communities: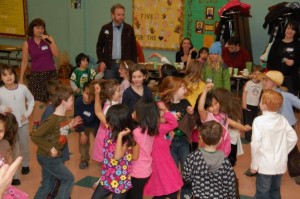 (listen) Buffalo Gals_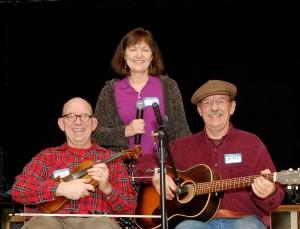 Hoedown! "For the last two decades, the Canote Brothers and I have visited many elementary schools with our 'moving assembly' program. As an introduction to "organized" dancing with circles, lines, squares, and singing games, we get the kids moving right away, and then after a few dances, we settle them down with a demonstration of tap and clogging, and finish up with a dance "contest" between our two wooden limberjacks. It's always great fun!" -Dina
 Dance Book with companion CD!
"Dina Blade's Dance Party For All Ages"includes 16 infectiously fun dances and singing games and a companion CD  featuring caller/vocalist Dina Blade and the Fabulous Canote Brothers (fiddle and guitar). From crowd pleasing ice breakers to theatrical story songs, these circles, lines, squares and singing games will get the crowd buzzing with lively activity in any classroom or festive social event. All of the dances are simple in nature and everyone can feel successful doing them in a short amount of time. Cost of book with cd (songs with and without instruction) is $20 plus tax and shipping (contact me for purchase).